By setting up security users, specific web pages can be made visible only to those who have the login information.
Navigate to Website > Manage > Security Users.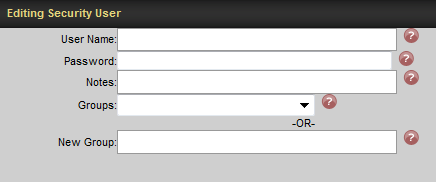 Add Security User – Enter a User Name, Password, and any Notes (if required).
Use the Groups dropdown to select the group for this user. If there are no groups in the dropdown, type a New Group in the field below (New Group).
Save
Return to the web page to make secure. Choose Edit Security from the top right. Un-check Public and check specific User(s) or Group(s). Save.