The FrontRunner system is set up to include single and multiple branch locations. Specific branch information then populates the website and can be applied to every record.
System Settings > System Profile > Profile > Add New Site Branch
Enter information about an additional location. For more information on what information to enter, refer to your System Profile. When complete, Save. Repeat the steps for each location until all are all listed in your profile.
All locations will be accessible when adding a record, creating a DVD, and printing forms.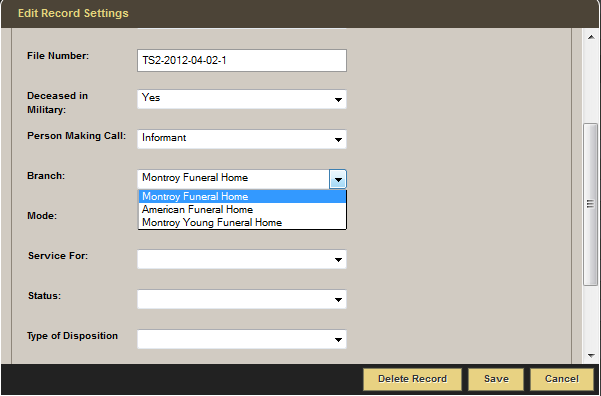 If the Add New Site Branch button is not visible on your Profile page, please contact your Success Coach.