This section of Arranging Director summarizes the contract pricing, incorporating adjustments, discounts, and refunds.
Open a record and navigate to Client Arrangement > Account.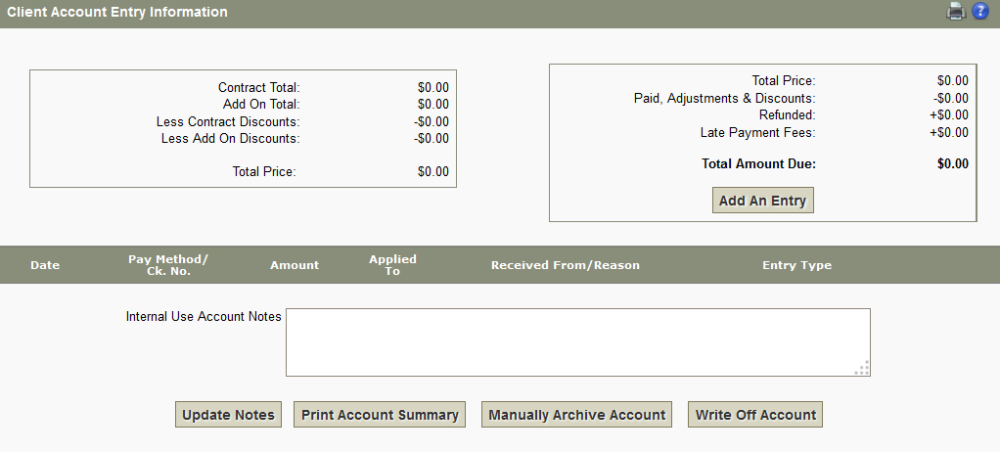 If, for example, a payment is made to this account, click the 'Add An Entry' button. A pop-up will appear to enter the information. The Entry Type drop-down displays the various options: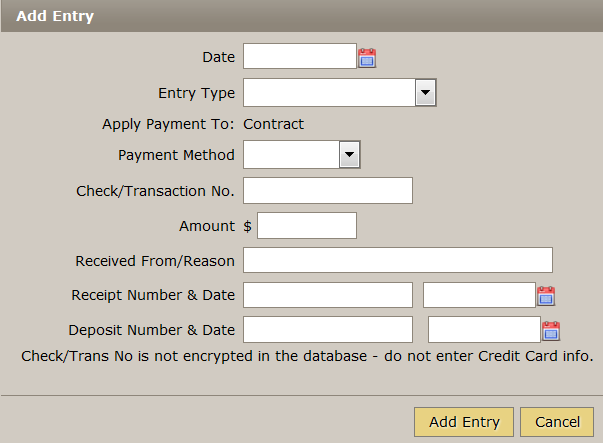 Payment
Down Payment
Refund to Family
Needy Family Discount
Insurance Funding Fee
PreNeed Discount
Early Payment Discount
Other Discount
Adjustment
Collection Agency Fee
Late Fee
Once the entry is complete, click on the 'Add Entry' button at the bottom right.
Once an entry is added, the information will display below with the options to delete, edit, and print.

Enter any additional notes related to this record and click on the 'Update Notes' button. The summary can also be printed. And, to categorize the account as a write-off, click on the 'Write Off Account' button. A pop-up will appear to confirm the action.