This section of Arranging Director allows you to update any existing at-need contract numbers.
Navigate to System Settings > Arranging Director Admin > Contract Maintenance > Change an At Need Contract Number.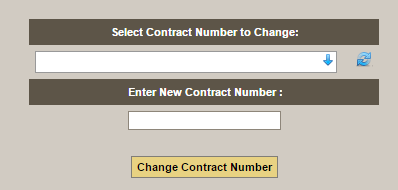 Use the dropdown to locate the contract number that requires changes. Enter the new contract number. Click 'Change Contract Number' when done.