The Guest Book module creates a guest book that online visitors can sign. All entries are visible on the website page. Once the page is set up, we suggest that you monitor it from time to time. The option to edit or remove an entry is available.
If you require a new page, refer to Create a New Page.
Select the 'Edit Content' button.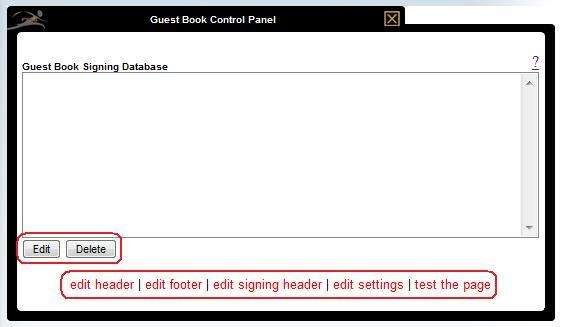 Edit – Modify an entry.
​Delete – Delete an entry.
Edit header – Edit the top portion (header) of the page.
Edit footer – Edit the bottom portion (footer) of the page.
Edit signing header – Edit what visitors see once they sign the guest book.
Edit settings – Modify such settings as the amount of visible entries per page, add an image, publish email addresses, etc.
Test the page – View the changes made.