If the FrontRunner system does not include a particular field that is necessary for your funeral firm, the Custom Fields creator allows you to build your own. In turn, it can be applied to every record in the system.
System Settings > System Profile > Custom Fields > Add New Field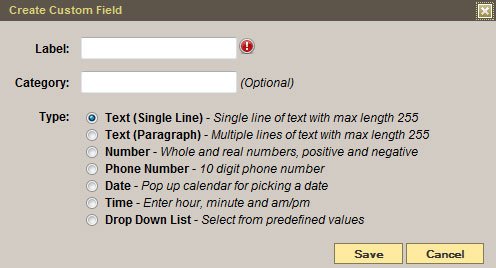 Label – Enter the name of the new field.
Category – If no category is entered, it will be placed in a Miscellaneous category.
Type – Choose an option.
Save
The new field can be added to forms and stationery items as well as records. To edit the field, select Edit on the right.
Use your Custom Field
Navigate to your Record > Arrangement > Custom Fields.
Any new fields added in System Settings will be visible. Enter any additional information. The categories display in alphabetical order. Save.