The Quote Builder module generates a professional price outline for any product or service offered. The module automatically calculates the total for online visitors.
If you require a new page, refer to Create a New Page.
Select the 'Edit Content' button.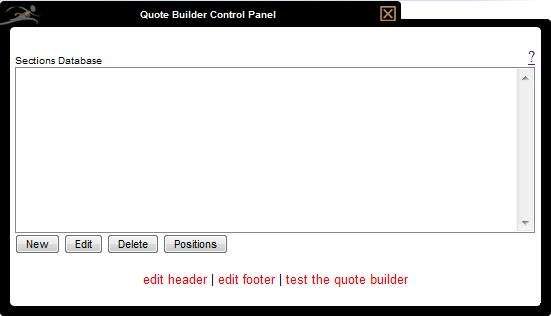 New – Add a new quote.
Edit – Edit an existing quote.
Delete – Delete an existing quote.
Position – Change the order on the page.
Select the 'New' button.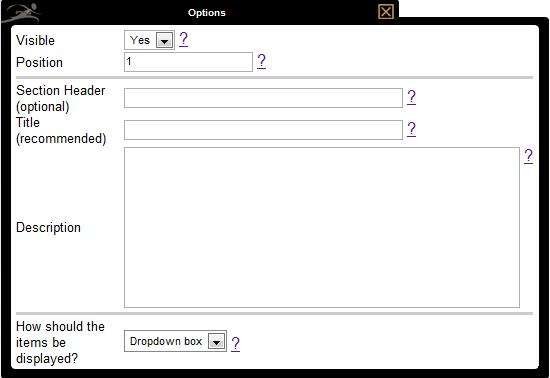 Section Header – separate various sections of the quote builder into different categories.
Title – Enter the name of the product or service. ex. Professional Fees, Service Level, Color Sections, etc.
Description – Describe the type of services or products.
How should the items be displayed? – Choose how online visitors can make selections.
Drop Down Box – Users can view the available selections in a drop down menu and choose a single option.
Radio Buttons – Users can only select one option from the list of available choices. When they choose a different option, the previous choice is automatically de-selected.
Check Boxes – Users "check" all applicable choices. Check boxes are useful when you want users to be able to choose more than one option.
Build the quote by adding products and/or services.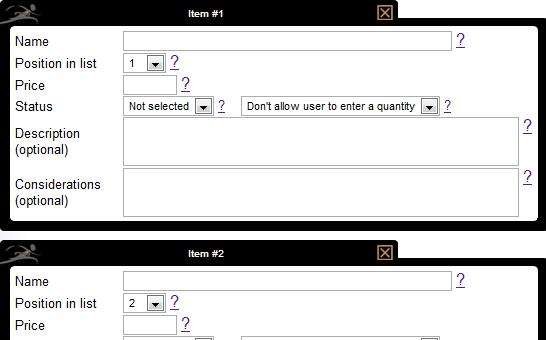 Name – Enter the name of the item as it should appear on the page.
Position – designate the order of each item in the list. (Note: Also see Positions below)
Price – Enter the price of the item. Do not insert the dollar ($) sign as the module adds it automatically.
Status – Select the "default status" of the item.
Selected – Designate an item to be visible as default when the page opens. Users can select other options.
Not Selected – This item is not selected as default.
Mandatory – Items are already selected and cannot be de-selected or changed.
Description (optional)
Considerations (optional)
Positions – This is an easy-to-use feature to help change the order of the items in the Quote Builder. Select the Positions button in the Control Panel and click an item to move up or down.
← Linking to Another Website
Site Map Module →