This section of Arranging Director allows you to define the horizontal and vertical printing position of each data item on the check/cheque when using this system to print the check/cheque.
Navigate to Arranging Director > Data Setup > Check Setup.
Enter the horizontal and vertical offsets for each items. This is necessary to account for the differences in printers and checks/cheques used. It may take some trial and error to ensure the checks/cheques print correctly.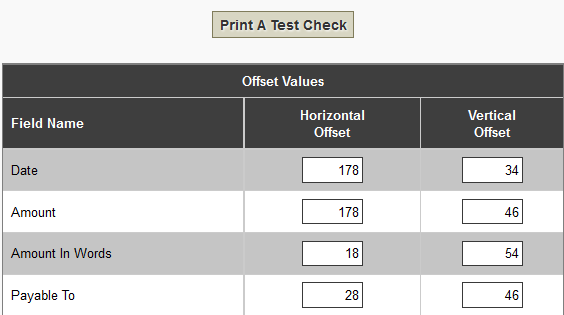 Click the 'Update Values' button when done.