The Frequently Asked Questions module creates a professionally formatted questions and answers page.
If you require a new page, refer to Create a New Page.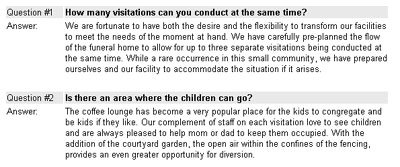 Select the 'Edit Content' button.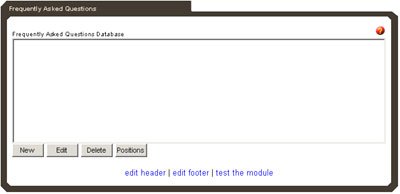 New – Add a new question and answer.
Edit – Edit an existing question and/or answer.
Delete – Delete an existing question and answer.
Position – Change the order of the questions and answers on the page. Click on the question to highlight and Move Up or Move Down buttons. When complete, select the 'Submit' button.
Add a Question
Select the 'New' button.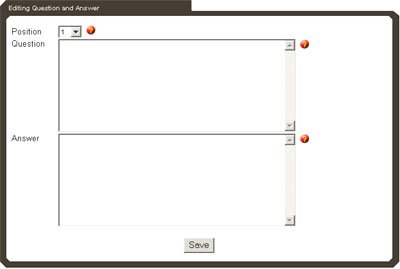 Type the question in the first window.
Type the answer in the second window.
When complete, select the 'Save' button.