This section of Arranging Director allows you to modify the disclaimer text that appears on the system's automatically generated Merchandise Price List. This disclaimer text appears immediately after the outer burial section.
Navigate to Arranging Director > Pricing Setup > MPL Vault Disclaimer.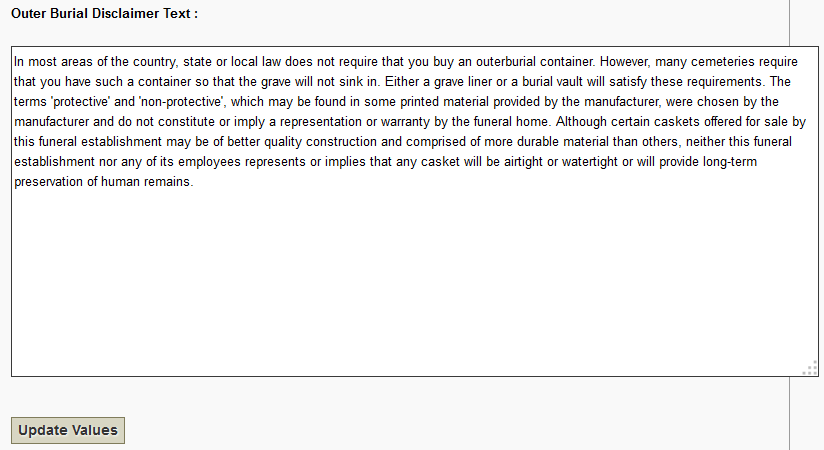 Click inside the white content area to add/edit text. Click 'Update Values' when done.