This section of Arranging Director allows you to define if/how you will inventory vaults, caskets, clothing, and urns and vases. The product selection method on the Client Financial screen is determined by these settings.
Navigate to System Settings > Arranging Director Admin > Inventory Control > Define Product Inventory Methods.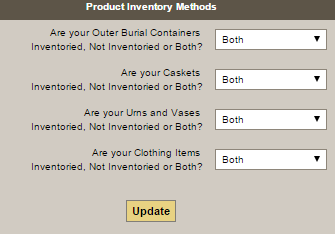 Use the dropdowns to select the method for each. Click 'Update' when done.